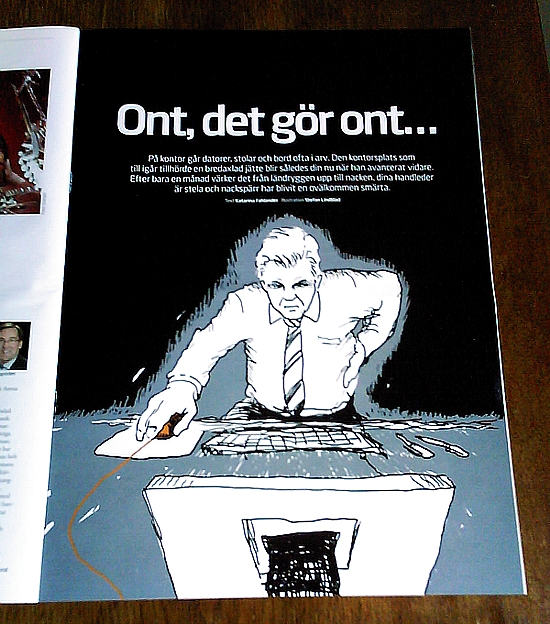 Last year I made a set of illustrations for a custom publishing magazine for one of the largest banks in Scandinavia, the Swedish bank Swedbank. Here is the opening page. It says in translation on the image, the headline that is: "It hurt´s".
It was an article about the different pains in once body one may experience when sitting on a chair working.
I made it by first after reading the article, make a pencil drawing in my sketchbook. I then looked at it and finished it and draw it entirely in
Corel Photo-Paint X4
with my
Wacom Intuos3
pen tablet.
Escuse the bad photo. I took the photo earlier today using my mobile phone camera.
And made very quick auto adjustment.
Stefan Lindblad
Illustrator & artist