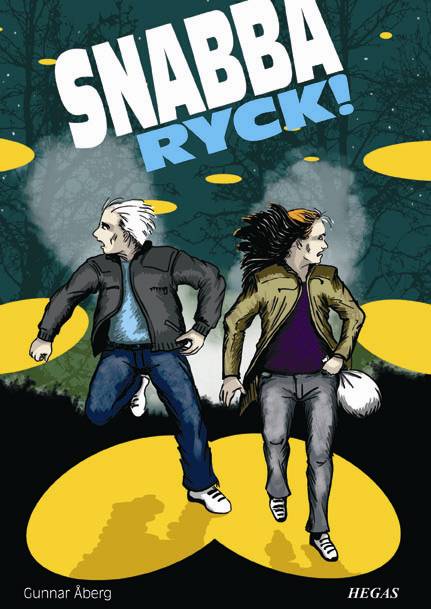 A new book with cover design & illustration have just hit the Swedish book shelves, a month before the
Swedish international book fair
opens in Göteborg (Gothenburg).
Hegas publishing stand info at the fair.
The book is called "Snabba ryck!", ("Moving Fast!" in English). Author is Gunnar Berg. Its target group is set towards both boys & girls from age 10. isbn from the publisher is ISBN: 978-91-85877-22-5. If you like to read more about this new book with my illustrations and cover design, visit the
Hegas publishing website: here >>
I made 7 additional black and white illustrations inside the book.
Stefan Lindblad
Illustrator & artist