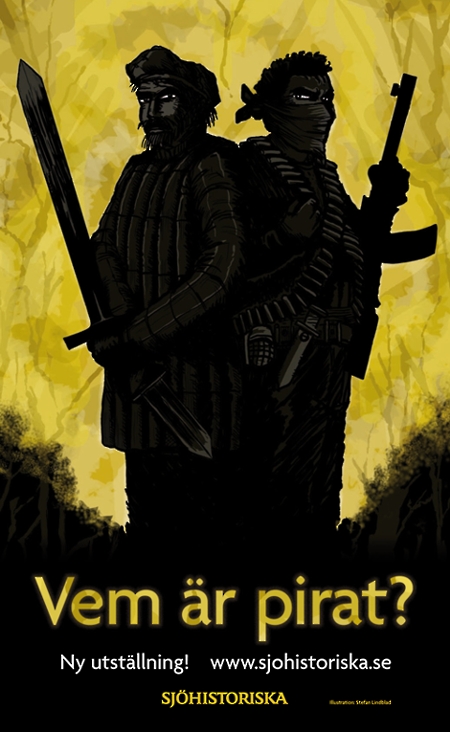 This is the new illustration I did the for the new poster, for the new upcoming exhibition "Who is Pirate?" at Swedish National Maritime Museum, which opens December 5, 2009.
I also made 4 additional illustrations that are part of the actual exhibition, in large format. 2,5 x 1 as well as 3 x 3,5 meters in size. It was a fun work to do. I made this illustrations by first sketching in my sketchpad, and later scan the rough skecthes and use my Wacom Intuos pen tablet and draw & painted using Corel Photo-Paint X4, part of the CorelDRAW Graphics Suite X4.
Quotes from the museum's web page "Who is a pirate? It is the name of a new exhibition coming the 5 December at the National Maritime Museum in Stockholm, Sweden. Piracy occurs in specific geographical, political and social conditions. It history shows. The Swedish Vitalie Brothers who put fear in 1300 --
century sailors in the Baltic Sea is an example - as well as today's pirates in Gulf of Aden off Somalia. "
To read more about the exhibition please go the Swedish National Museum website about the exhibition here. Its in Swedish, but use Google Translate and read in your own language.Sorry for any strange translation issues when using Google Translate.
Stefan Lindblad
Illustrator & artist