During the summer of 2009 I was asked by Corel Corporation, and was commissioned to write a longer article with tutorial elements.
Corel Corp..
asked what I would like to write about, and they liked my proposal on how to do an illustration and a book cover from start to finish, from that the client calls and the book is in one's hand.
The article is for the 'Insights from the Experts", a printed book included in the box version, and available directly from inside the program, and in the Guide book for CorelDRAW Graphics Suite X5.

CorelDRAW Graphics Suite X5, have just been released onto the market.
It was officially released yesterday.
It is already available (downloadable) and in March the box version arrives with extra goodies.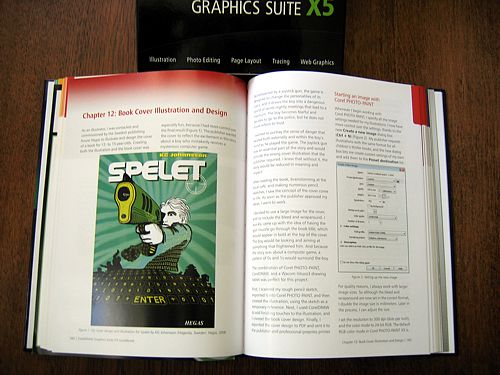 Stefan Lindblad
Illustrator, painter & graphic design.