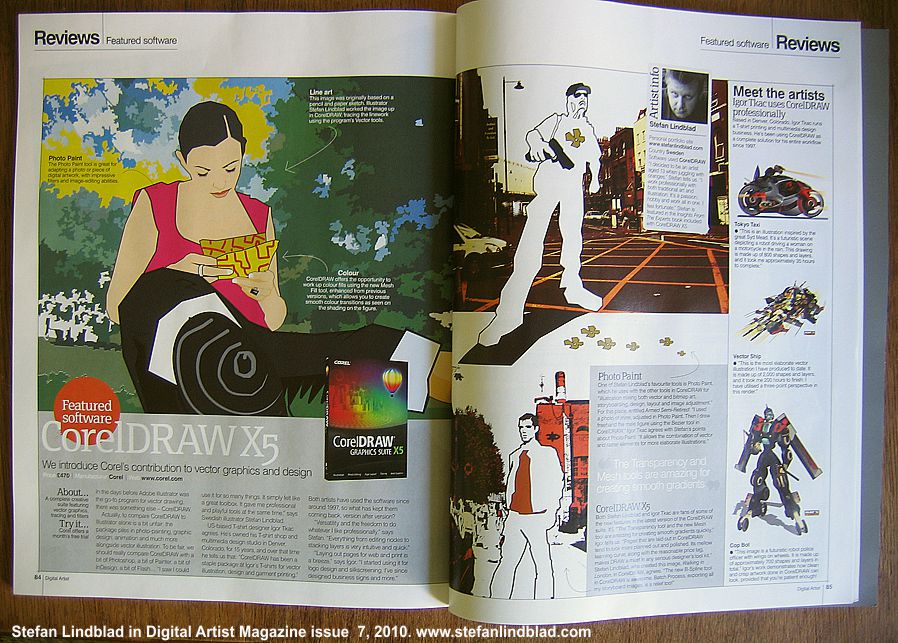 I got a double page spreed in brittish "Digital Artist Magazine", issue 7 june 2010
.
A month ago I got a request of interview and exposé of some of my illustrations made using CorelDRAW Graphics Suite X5, from deputy editor April Madden. The result of this can now be seen in the issue 7 june 2010 in the brittish magazine "
Digital Artist"
.
Because its an excellent magazine I read myself it was especially fun that they contacted me. So if you have your ways passing a decent magazine shop grab your copy of issue 7 2010 and flip pages to page 84-85.
Stefan Lindblad
Illustrator & artist