Corel & former Bibble Labs, creator of Bibble PRO announced Corel purchased Bibble Labs. What does this mean for users of Bibble PRO and Corel Photo-Paint and PainstShop Pro?
First is that Corel now rebranded, and have during a transitional time, where Bibble pro users will be able to upgrade to the latest verion of Bibble PRO, which was just released. The other that new users can buy Corel Aftershot, which basically is the same program, allthou with a new name and minor differences.

For me as Corel Photo-Paint user it means I can still use Bibble PRO if I like, or go totally "new" and go for Corel Aftershot. It will work like a sharm as always. For those who dont know, Corel market Paint Shop Pro on their website as the photo image editing standalone program, now next to Corel Aftershot. But there is another program as well and have been for quite some time now. Its Corel PHOTO-PAINT. Once a standalone program as well, but now merged into a package, a suite, namely CorelDRAW Graphics Suite, which is a combination in its standard packaging of CorelDRAW, Photo-Paint, Connect and Capture. Oh yes and Bitstream Navigator for font install and management. READ MORE HERE>

With Corel Aftershot those who work with RAW images and of cours high quality TIFF and jpeg will be able to do all there image editing if they like in Aftershot and then finish it off if needed in Photo-Paint. Or the other way around.


SOFT PROOFING

If you just read about Adobe Lightroom 4.o from Adoe about LR4 now having Soft Proofing, dont worry Corel Aftershot already has that as well. So for that reason alone, try it out in Corel Aftershot Pro.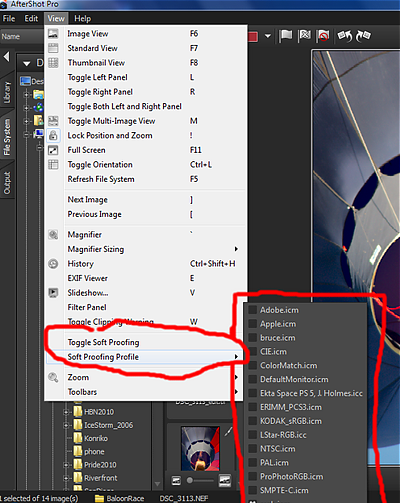 Right now there is a Trial version out you try from Corels website: Download and read more about Corel Aftershot here >


And dont be fooled that Corel PHOTO-PAINT isnt mentioned in the press releases, its a great program! And have been the Photoshop contender for some time. With Corel Aftershot the stepping up may have begun. Future will tell.



Stefan Lindblad