There is a new upgrade policy from Corel.
With the introduction of CorelDRAW X6 one may only be eligable for upgrade if one have X4 or X5. But because this means a big step from previous VERY generous upgrade policy, Corel announce they will offer EVERY user with ANY version of CorelDRAW to upgrade to X6 – for 90 days.
Corel have been preetty much one of the few Computer graphic Software out there to offer a upgrade since version 1.0 released back in 1989.
Here is the official statement from Corel.
"With X6, and following the standard Corel policy introduced in 2011, we have changed our upgrade eligibility. Going forward, only people who own two versions back, e.g. from X4 or X5. We understand that this is a change compared to previous versions, and we have therefore announced a 90-days period with an extended upgrade path that includes any version of CorelDRAW (even version 1.0 that was launched in 1989!)."
Read more in their press release here http://coreldraw.com/blogs/gerard/archive/2012/03/21/introducing-coreldraw-graphics-suite-x6.aspx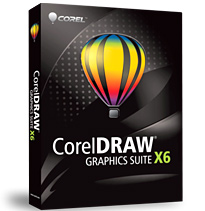 Stefan Lindblad